OUR TEAM brings extensive experience in marketing, advertising, management and consulting, and is composed of artists and writers that range in background, age and artistic orientation. This allows for unique, forward and stylish creative designs. The Touch.NologyTM brand team will tailor artwork and copy to fit the needs of your consumer.
Darryl Wilburn
CEO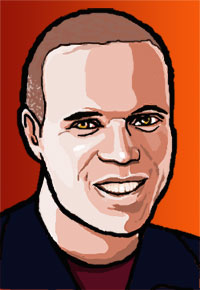 After graduating from the University of Michigan with an MBA, Darryl compiled a deep experience base that includes 23 years in Marketing and General Management at notable companies like General Mills, Levi Strauss & Co., Clairol, Nabisco and 24 Hour Fitness.

Darryl is passionate about fostering creativity, helping people express themselves, and making a difference. Darryl's equally rich artistic background includes acting, playwriting and performing music professionally. He has played widely around the Bay Area. His most memorable moments were headlining at the Fillmore as the alto saxophonist with the band Vivendo de Pao.

Touch.Nology Holdings LLC brings together all of the elements of Darryl's diverse background.
Janine Wilburn
Founder
Janine has been working in the communications and creative fields since college. Whether as an on air reporter at the ABC affiliate in Madison, an author, a published artist or as an advertising executive at her own consulting company, Janine has been connecting with people in special ways for years. Janine has always been strong at blending strategic business solutions with creative works, particularly in collaborative settings. As result of her excellent work she shared in receiving the Gold and Bronze Lions at Cannes and a Silver Effie. Janine has worked with companies like Leo Burnett, Levi Strauss & Co., Playtex, Hewlett Packard, Land O' Lakes International, Gap Inc., Kraft, Procter & Gamble, First Brands and Fruit of the Loom.

At Touch.Nology, her personal passion of being in service now blends nicely with her communication and creative talents to bring our line of products (her brain child) to life. Janine is also an avid Iyengar Yoga practioner.
David J. Whelan
Business Development
As part of a military family, Dave understands firsthand the unique communication needs faced by members of the Armed Forces and their families. His father is a retired Lt. Colonel and his brother, a Major in the US Army, is serving in Iraq instructing Iraqi soldiers.

Dave has devoted his career to building successful businesses. Most recently, he managed product and channel strategy for Apex Fitness Group. Dave spent over six years as a retained executive search consultant with Ethos Consulting Inc. He holds an MBA with Honors from the UCLA Anderson School, a BS in Symbolic Systems from Stanford University and has studied at London Business School and Carnegie Mellon University.

As a photographer and graphic designer, Dave appreciates the creative aesthetic that highlights every Touch.Nology product offering.
Nadine Blaschak-Brown
Consultant/Social Worker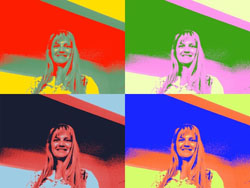 Nadine has dedicated her professional life to helping families. A pioneer in the fields of supervised visitation, facilitated supervised visitation, and monitored exchanges, Nadine specializes in working with high conflict divorcing and separating families in multi-cultural communities. Nadine has a BA in Psychology and Art, as well as a MA in Marriage/Family Therapy and Clinical Art Therapy.

As a member of the Supervised Visitation Network and the SVN Board of Directors since 1993, Nadine develops programs, policies and procedures in California. Her reach extends beyond California via several published articles, and through her manuals, which are used worldwide, i.e. in programs in Canada, the Netherlands and Australia. Additionally, Nadine is the 2004 recipient of the SVN's Judith Wallach President's Award.

We are very pleased to have Nadine bring her passion, expertise and impressive qualifications to Touch.Nology Holdings LLC.
Kristine Ng
Operations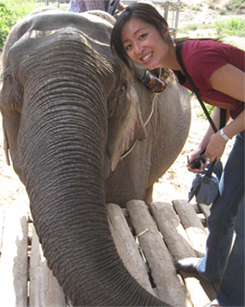 Kristine has extensive experience in infrastructure project management and a lifelong passion for helping others.  She has expertise coordinating efforts between all levels of an organization. Various projects she's worked on include print production, mergers, system migrations, and software deployments.   Her enthusiasm for service and commitment to bringing about positive change in her work led her to her calling at Touch.Nology.

She holds degrees in Economics and Sociology from UCLA and a real estate broker's license. She also runs a Bay Area travel group for women comprised of 180 members and counting. Her interests include reading, traveling, and muay thai.
Justine Corey-Whitehead
Artist/Designer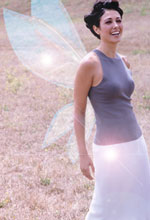 Justine's work as a painter and graphic artist spans over 12 years. She has worked with household names like Robert Mondavi Vineyards, Fetzer Vineyards, Old Navy, GAP Inc., Levi Strauss & Co., Neutrogena and many others. She specializes in high-end design, color and retouching. Justine lives in Mill Valley, California with her husband and two beautiful daughters who inspire her magical fairies work.


John B. Graham
Artist/Graphic Designer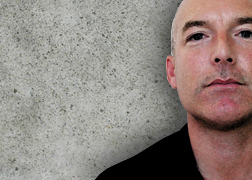 John Graham is an artist, published author, entrepreneur and award-winning advertising executive.

John brings a wealth of experience to Touch.Nology including having been a member of the small group that created and executed the original Billboard Music Awards. John also has vast experience marketing major brand names like McDonald's, Sony, and M&M Mars.

For his work John has won prestigious awards from the Cannes Film Festival including Gold and Silver Lions, Gold Clios, Effies, IHAPC Gold, and a regional Bronze Addy. The company that he originated over 10 years ago, "buzz box", has been a favorite of the pop culture press as well as the New York Times.

John is happy to be reunited with Janine who he reported to early in his career at Leo Burnett where they proved you can be successful and have fun along the way. John's passion to work in a business with "heart and conviction" that gives back to and touches folks, makes him a perfect fit for Touch.Nology.
Richard Howell
Artist/Musician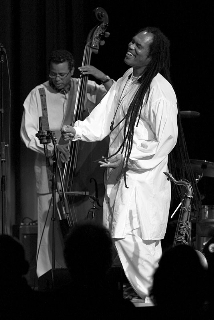 Richard Howell has spent his entire career in the arts. Richard expresses his artistic passion as a musician, producer, songwriter (including a Gold record for Denise Williams), educator, and fine artist. Musically Richard is best known for his collaborations with Etta James and Chaka Khan.

Richard regularly tours and lectures throughout Germany. He is an Artist in Residence at Dot Club Berlin and is currently collaborating with Julian Maria Sieben, Artistic Director and long-time member of the Berlin Philharmonic while under the direction of Herbert Von Karajan.

For Touch.Nology, Richard has contributed both art and original music to the Connection Kit Program. Inspired by the strength of the Warriors in Transition, Richard wrote music dedicated to those Soldiers and their Families. The Touch.Nology creative team translated the music into cards for family members to send to soldiers who are in recovering in the hospital.

Richard's latest internationally released CD is "We Are All Connected".